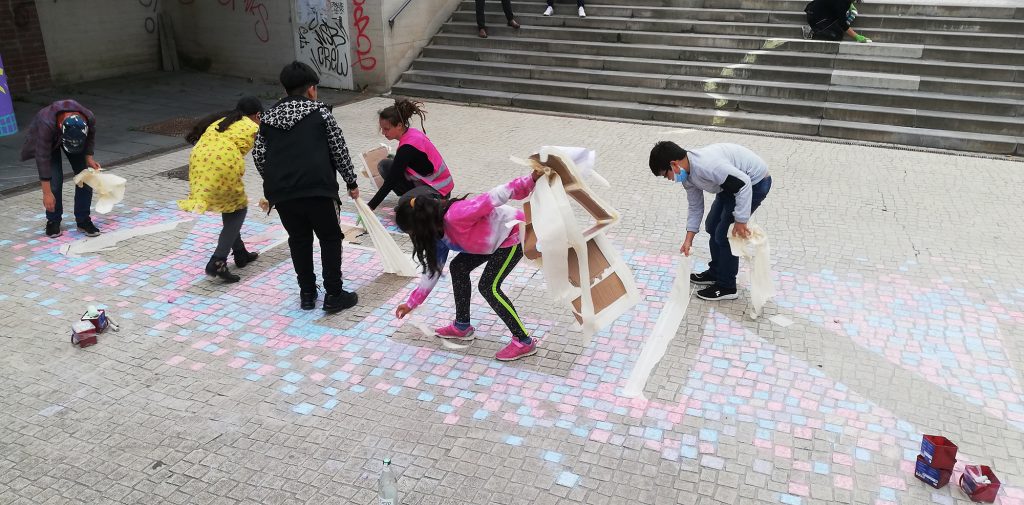 The project title CityHacks is based on the term "lifehacks". Lifehacks are simple tricks that make everyday life easier. By hacks, we do not mean malicious computer attacks, but rather the creative modification of existing urban structures. With CityHacks, we want to empower young people to make their urban environment more livable with minor changes. In this way, they playfully learn to participate in social processes and experience self-efficacy.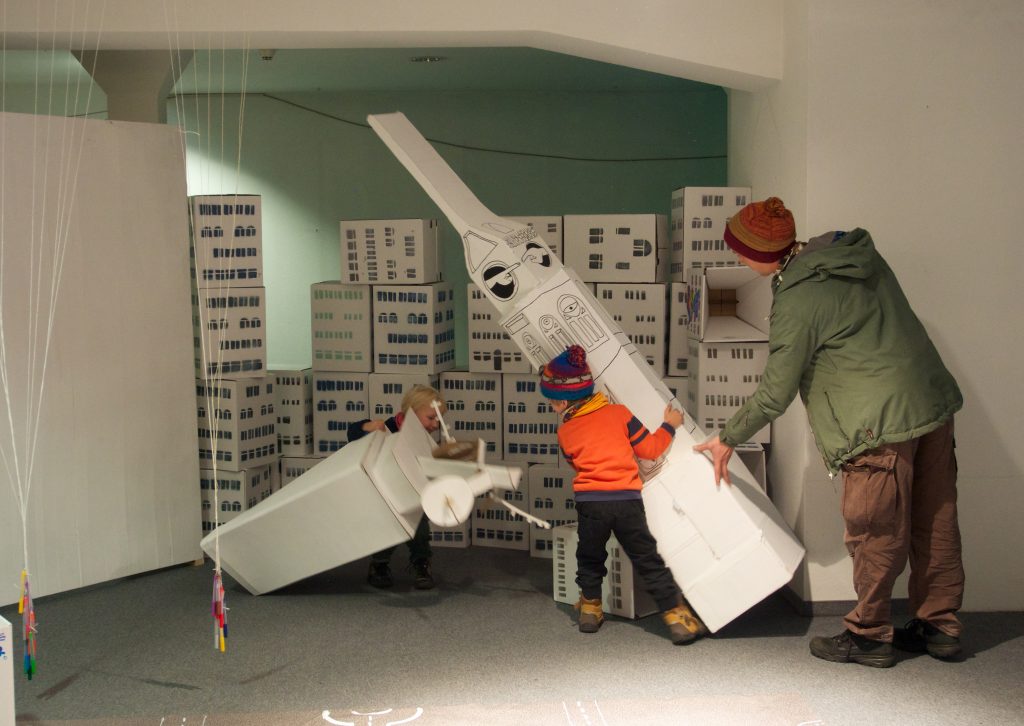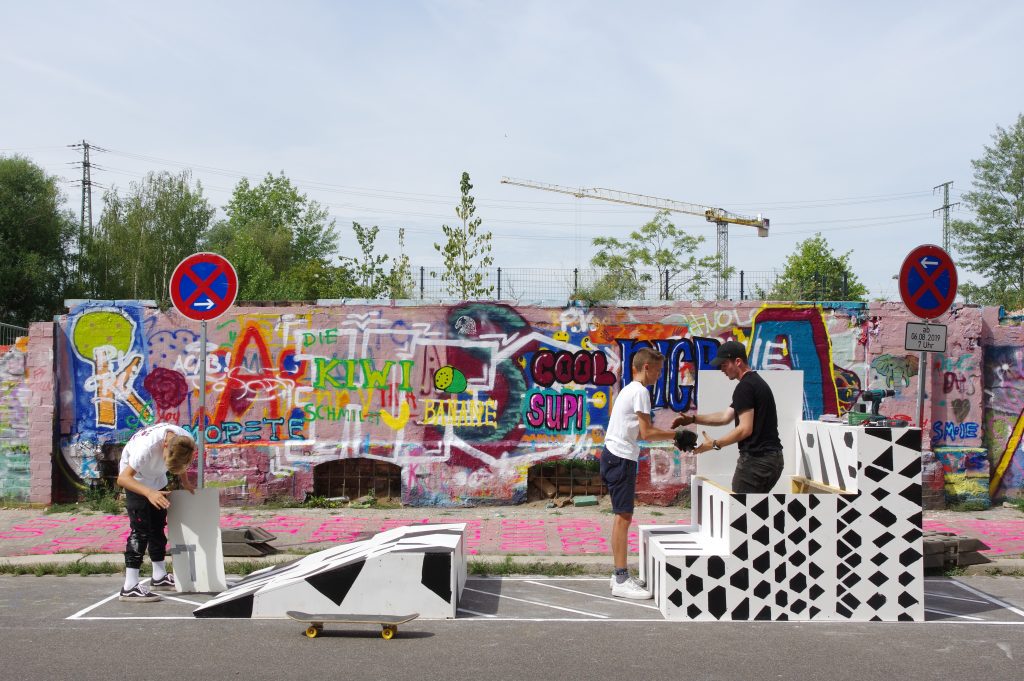 One approach of CityHacks is to use media that children and young people know and appreciate – these can be computer games, apps, books, movies or tv shows. We work with these media and use them to develop actions for public spaces.
We see many starting points for taking what we experience with children and young people into public space. This could be a computer game that is replayed analogously on streets and squares. Or a house wall that is painted together so that it forms the perfect background for a TikTok performance. Or a brownfield site where urban gardening experiments from YouTube videos are tested.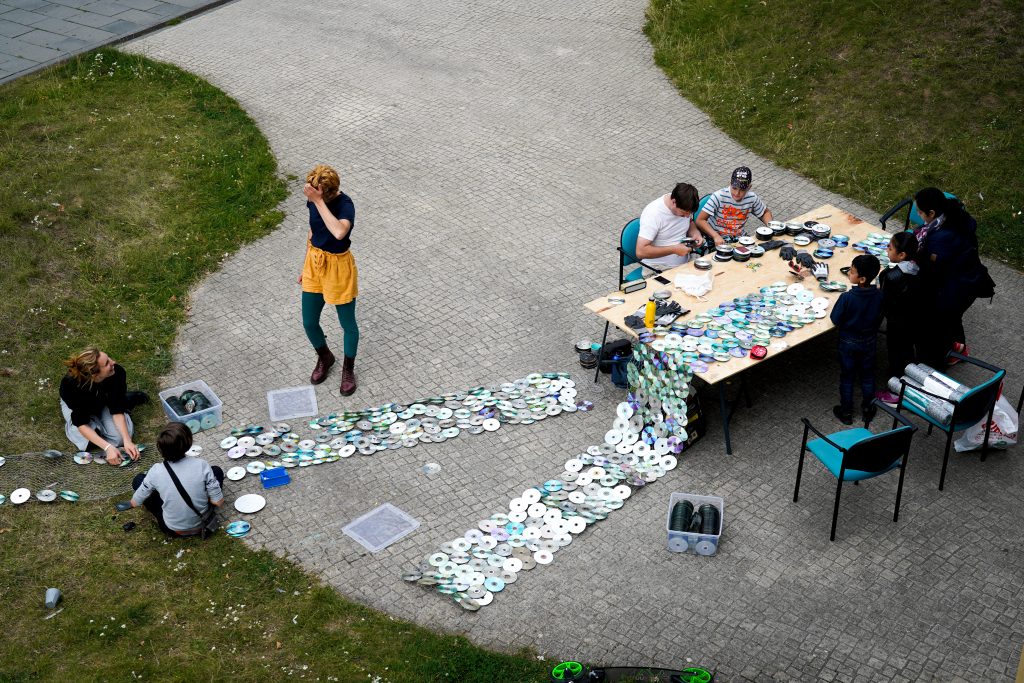 What all actions have in common is that something is creatively tried out together in public space, which strengthens children and young people in their personalities and opens up new perspectives for them.
Our target groups are young people up to 27 years of age from neighborhoods in Halle (Saale), where many families with low incomes and migration or flight biographies live. With regular workshops and spontaneous actions, we want to work with them for three years with CityHacks.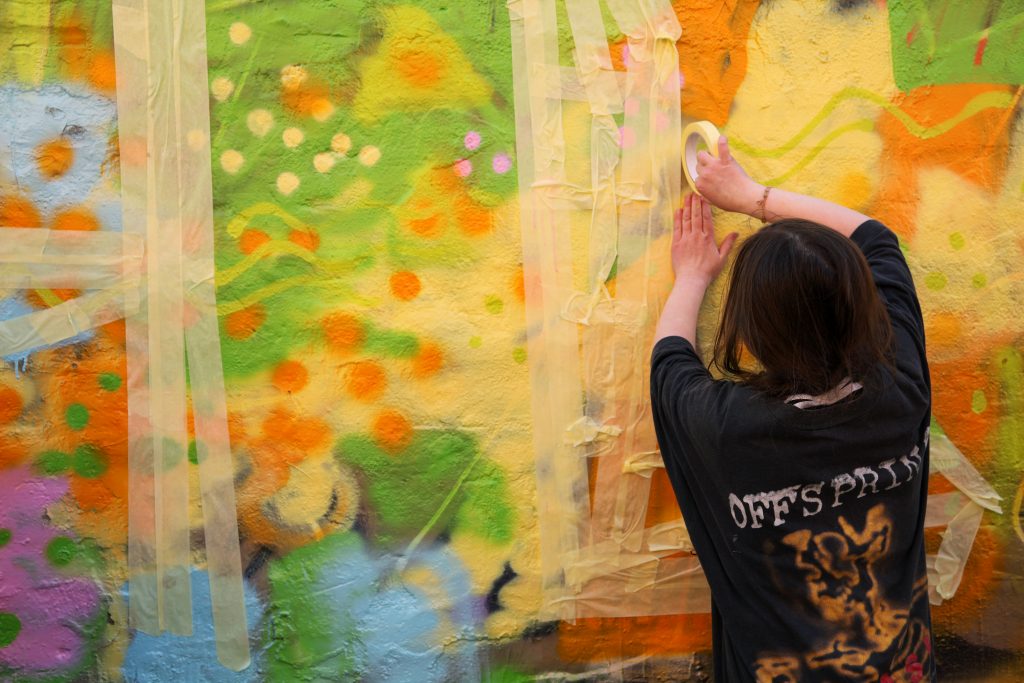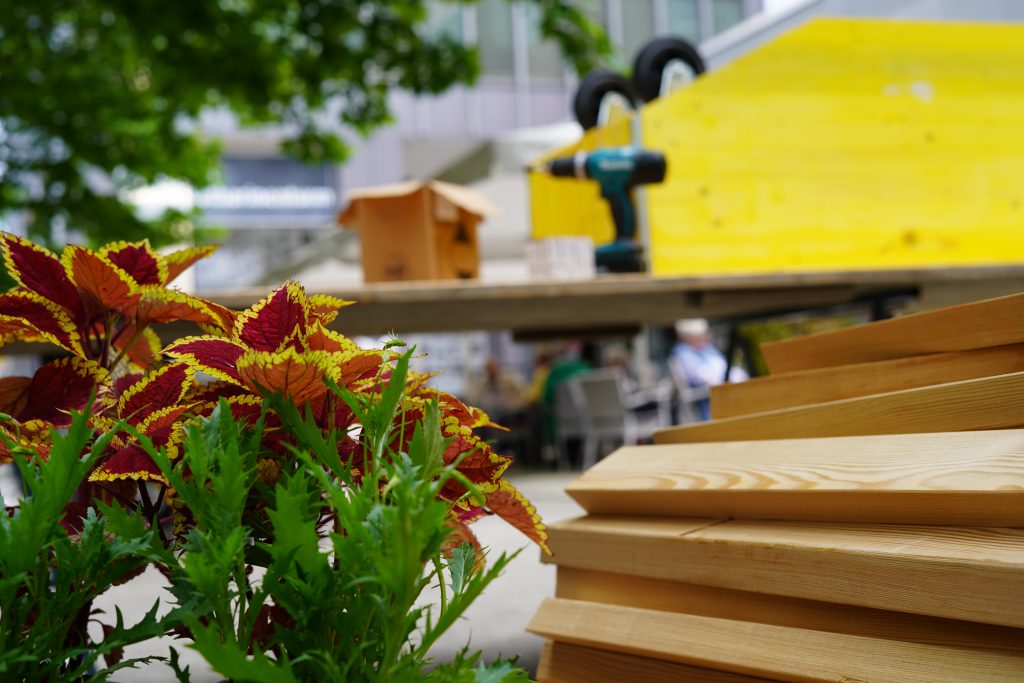 In a nutshell, CityHacks means: developing games, shaping urban space, and unleashing potential in children and young people.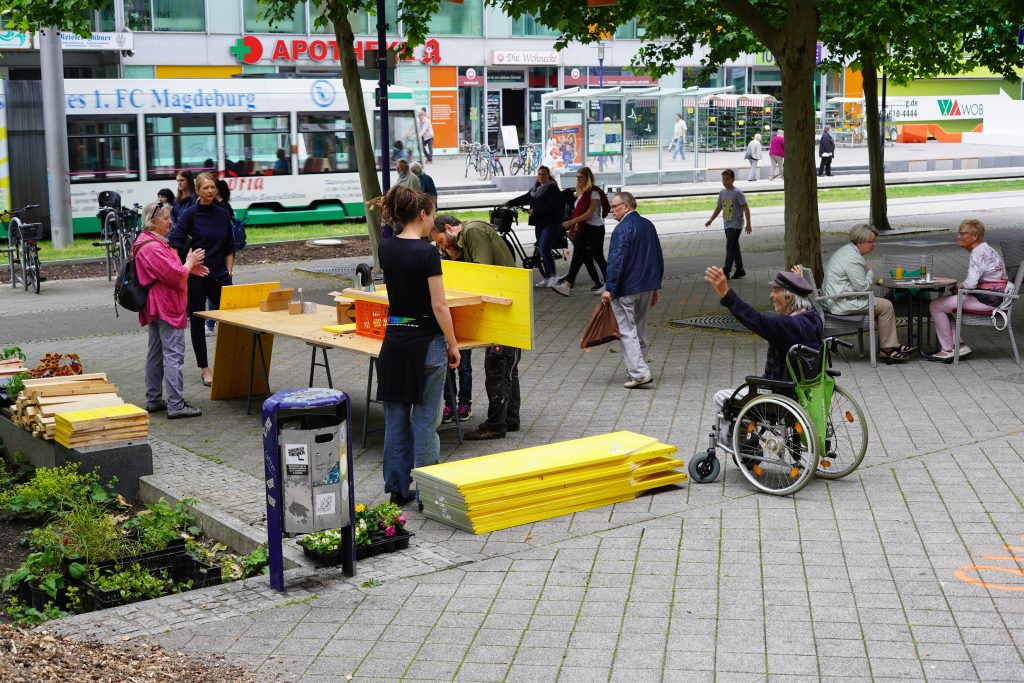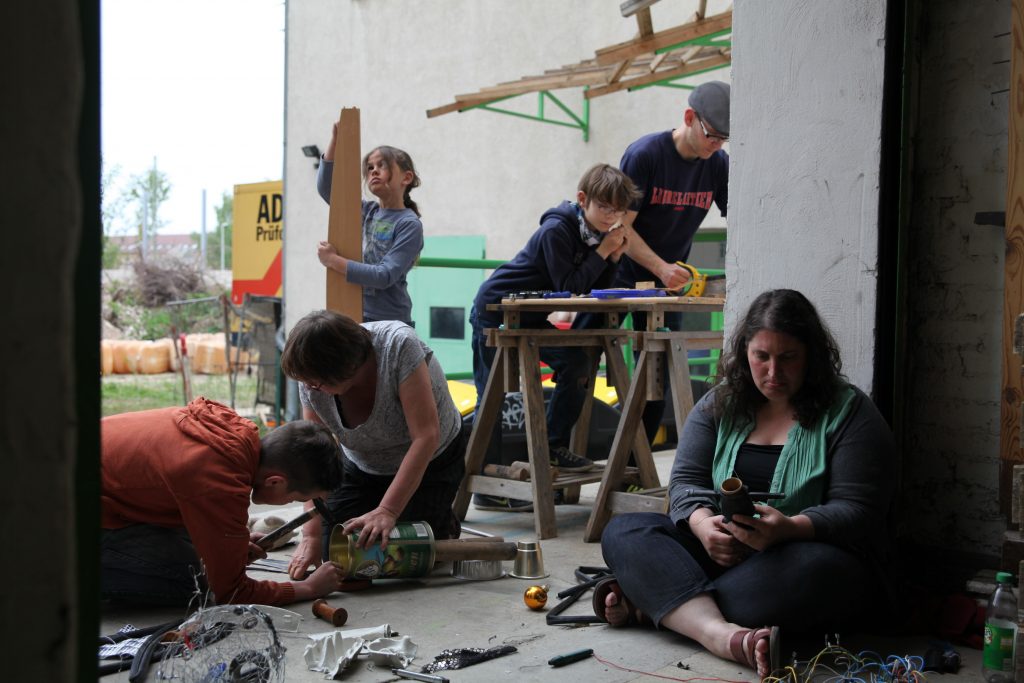 Project duration: 01.03.2022 – 28.02.2025
We are very pleased about the project funding by Aktion Mensch! This funding is made possible by the approximately four million people who participate in the social lottery. As a private funding organization in the social sector in Germany, Aktion Mensch promotes projects that improve the living conditions of people with disabilities, children and young people, and encourage them to live together in a democratic society.