We are an interdisciplinary team striving to make the world more colorful. We are convinced that the city is for everyone. Our actions activate, support and strengthen local people. We are a Halle city official of children and youth work.
Our work combines urban art and urban culture with education. We aspire to strengthen social cohesion and bring people together across generations. We use public space in our actions, because it is there for everyone and it's where we can reach anyone – with workshops, interventions, lectures and concepts. 
We work at eye level: with young and older participants, with network partners, with artists, with funding bodies, with each other as a team – locally, regionally and internationally – and with you!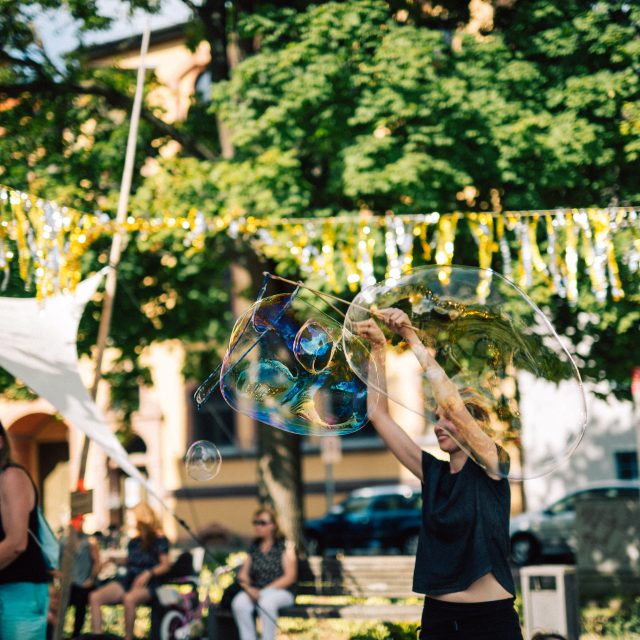 Conception and execution of a creative approach of district development in the city of Magdeburg.
more info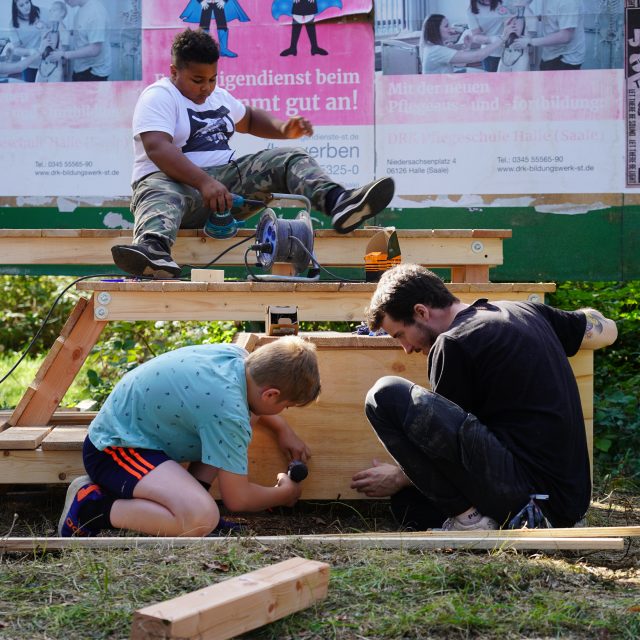 Conception and realization of a workshop lasting several days with children and young people to design a piece of street furniture according to their wishes. The result is a 6×2.5 m wooden seating sculpture with different seating and reclining areas.
more info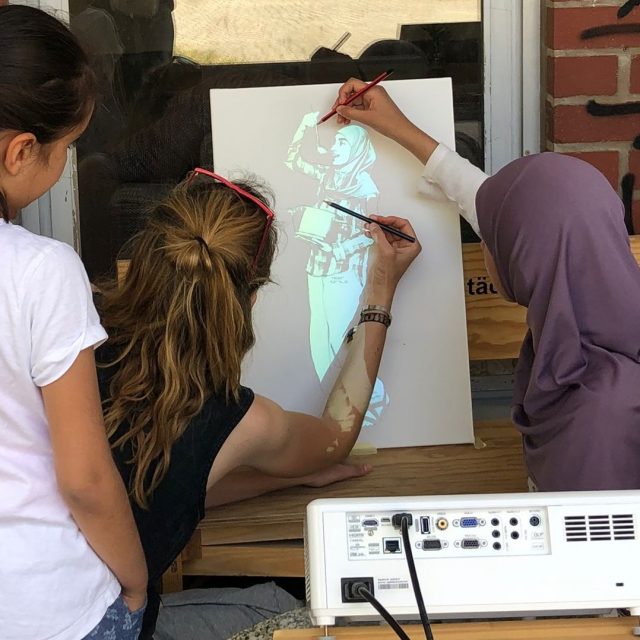 Photography, performance, digital image editing and a final artistic treatment of one's own portrait were the focus of BeamerHacks in Halle-Neustadt.
more info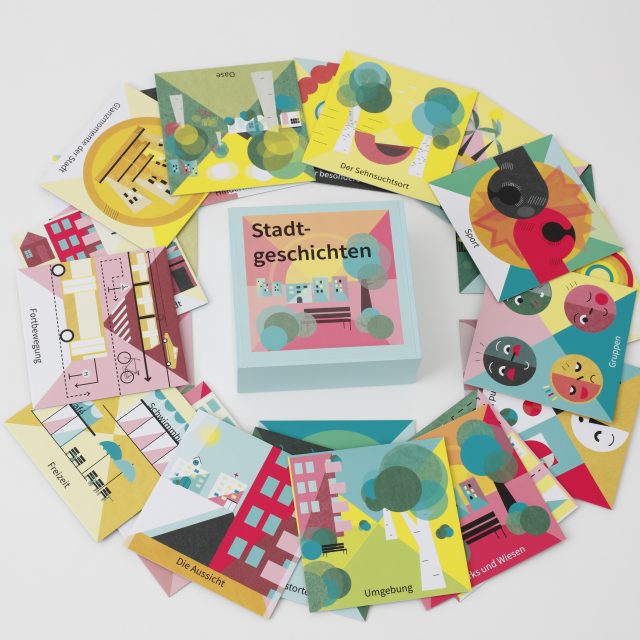 City Stories is a storytelling game. It consists of 33 cards that show the city and how people live together. In a group of players of all ages, you discover your city from many different perspectives while playing. City Stories invites you to tell and listen. Let's play!
more info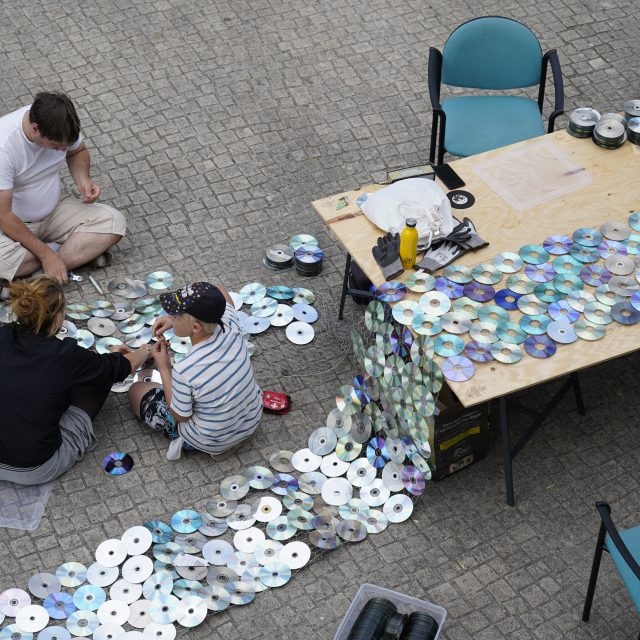 With kids from the neighborhood, we made a disco curtain out of old CDs. Sitting in the public space, we worked with the CDs together, while listening to the music of the participants via their cell phones and a jukebox. As a highlight, at the end of the workshop, we hung up the disco curtains and danced together.
more info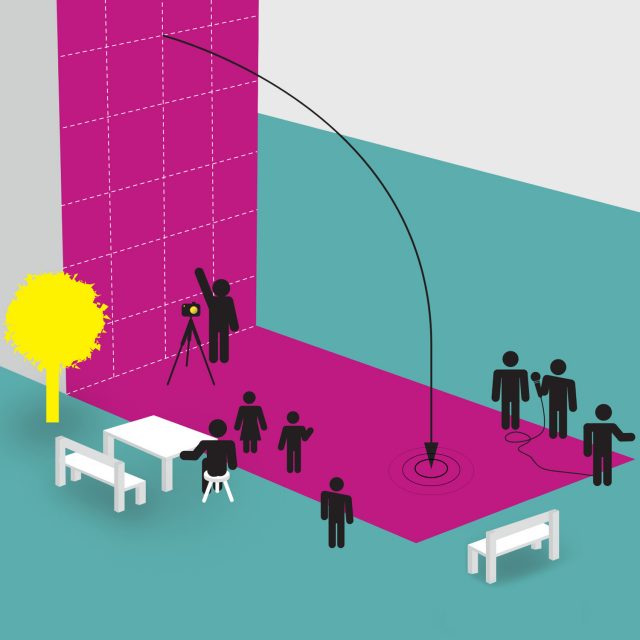 A concept for art in public space in Halle-Neustadt, focussing on monumental murals that create identification with the district, its artistic history and urban society. In contrast to festivalized and arbitrary murals, ha:neo focuses on relevant artworks, intensive involvement of the artists, and creative participation formats.
more info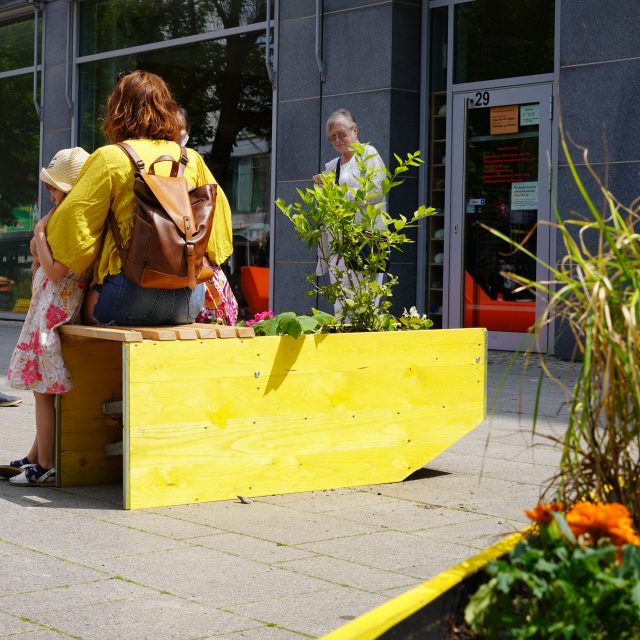 "SchuBeBaKo'' is an acronym of a very German word-formation that literally translates to wheelbarrow-flowerbed-bench-combination. They are mobile elements to quickly increase the quality of stay. Building and setting up the "SchuBeBaKos'' in public spaces breaks with the perception of such space as something passive and inflexible.
more info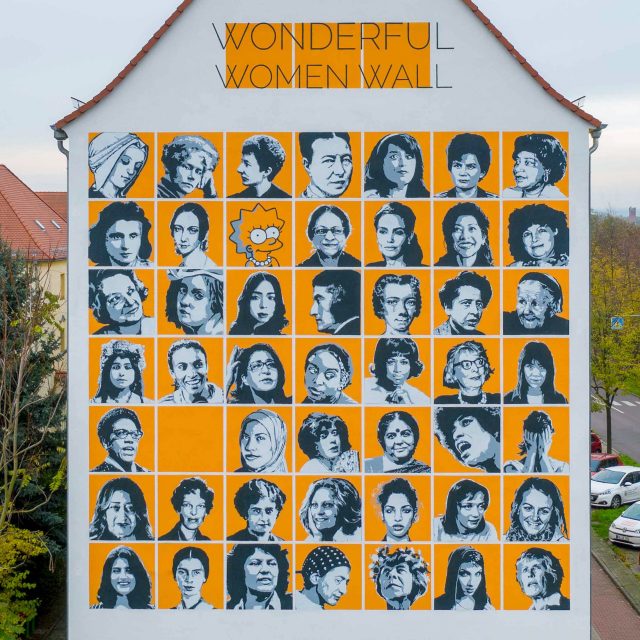 A monument to women and their achievements. The goal of the wall paintings is to make the stories, life plans and social contributions of women visible. In doing so, we encourage people to learn more about the women's biographies and their ideas and give them more appreciation.
more info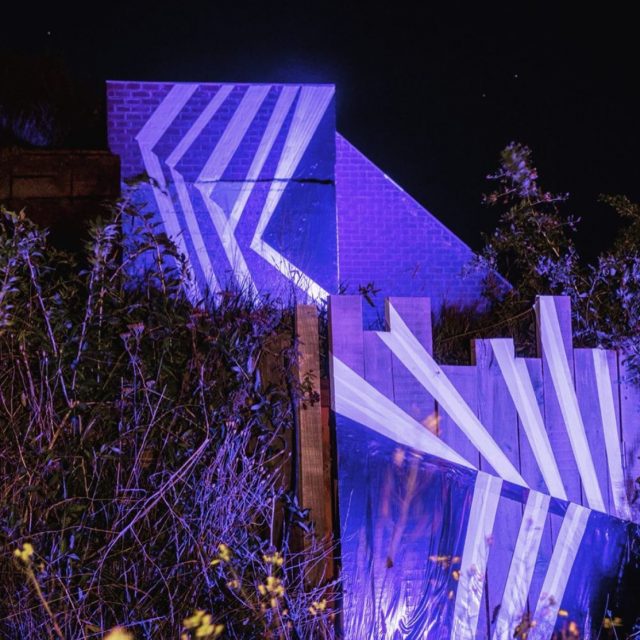 8000 bunkers remain on the European atlantic coastline as an abandoned relic of World War II. The artistic transformation of these bunkers is about conserving heritage and history for the public, creating common narratives, but also about finding creative ways of dealing with contemporary challenges of migration, of Europe as a union and international relations.
more info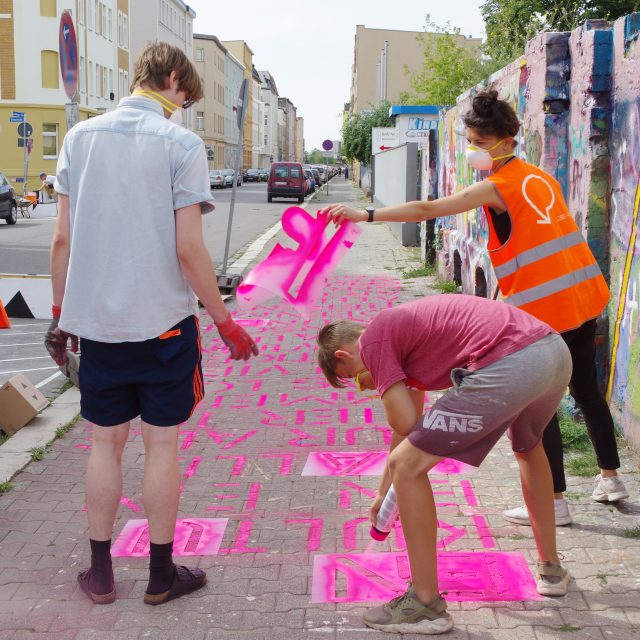 Young people from various cities in central Germany responded to the call to "Make your own city!". They spent a week during the 2019 summer vacations taking part in workshops on topics related to urban appropriation and urban intervention. The results are structural and artistic changes to public space that reflect the participant's ideal of a livable city.
more info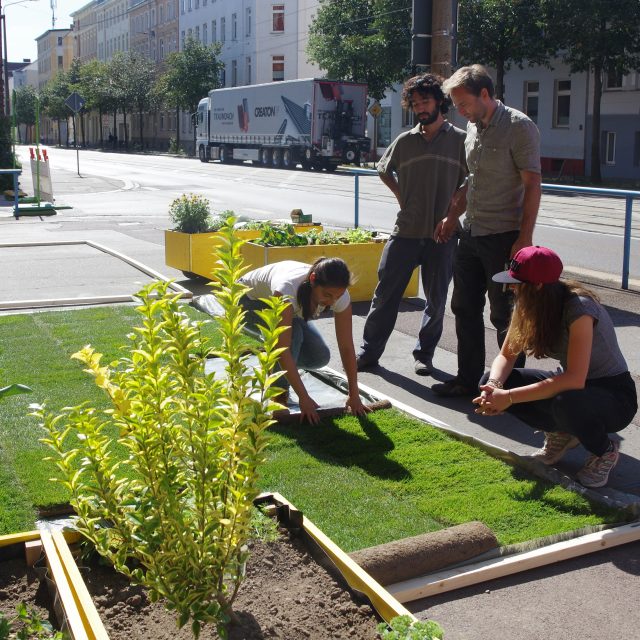 A building and planting festival for the Freiimfelde district in Halle! For one week, workshops, presentations and participatory activities enlivened the district and the community park. From a permaculture workshop to a car-free day on the main street, everything revolved around green and sustainable living in the city.
more info