We are an interdisciplinary team striving to make the world more colorful. We are convinced that the city is for everyone. Our actions activate, support and strengthen local people. We are a Halle city official of children and youth work.
Our work combines urban art and urban culture with education. We aspire to strengthen social cohesion and bring people together across generations. We use public space in our actions, because it is there for everyone and it's where we can reach anyone – with workshops, interventions, lectures and concepts. 
We work at eye level: with young and older participants, with network partners, with artists, with funding bodies, with each other as a team – locally, regionally and internationally – and with you!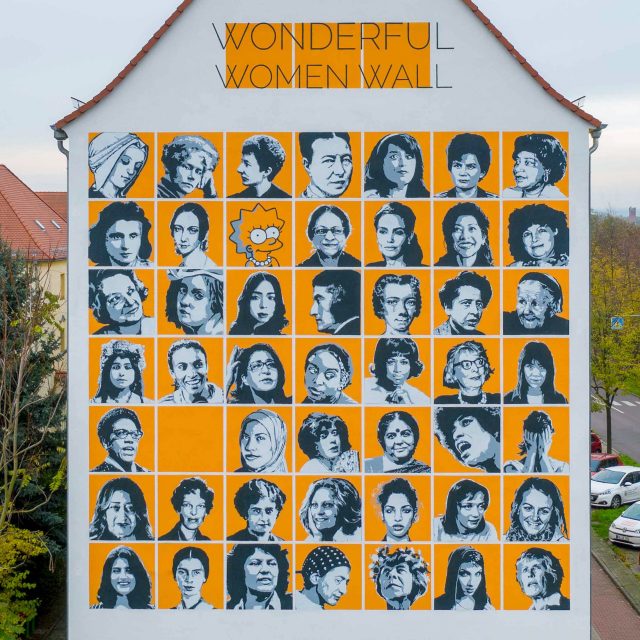 A monument to women and their achievements. The goal of the wall paintings is to make the stories, life plans and social contributions of women visible. In doing so, we encourage people to learn more about the women's biographies and their ideas and give them more appreciation.
more info